There has been much progress on a few projects! I included a short press release below about Johnny Newman, a project that I recently completed. I will soon provide news on other albums which are to release very soon.
The mixing and mastering of composer JOHNNY NEWMAN's symphonic metal album entitled "More Than Ever" has been completed and the album is now available for purchase! The album features composer Johnny Newman on guitars, guest vocalist Ksenia Berestovskaya, bassist Steve DiGiorgio (Death, Testament, Sebastian Bach, Iced Earth) and Yanic Bercier (Gone In April, ex-QuoVadis) on drums.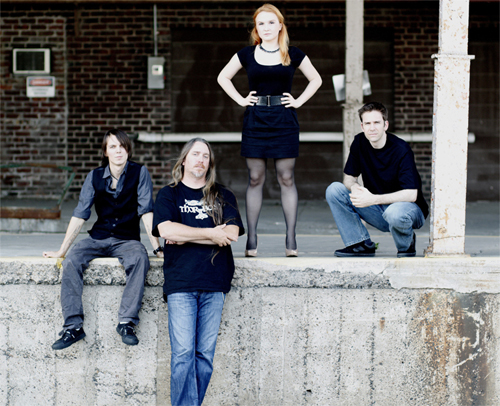 "I really enjoyed writing the drums for Johnny's symphonic music", says Yanic. "Johnny is a talented composer, and his music is uplifting. Also, his compositions offer many opportunities to a drummer, especially in technical songs which have meter key changes almost every measure! I had been looking forward for many years to play for a symphonic metal album and Johnny gave me much freedom for the drum composition. Working with Steve again was also an absolute treat. His bass composition skills and abilities are even more impressive than before, with quite a few lead parts on the album! I look forward to starting the next album with Johnny in a few months."

The album was engineered and mixed by Yanic Bercier at WaveTransform Studios, Knoxville, TN and mastered by Tom Morris at Morrisound Studios, Tampa, FL.

Visit the WaveTransform store to purchase the album!